DRAWINGS
©1999, 2000, 2001 Donald R Ricker
Pageupdated 06/21/02.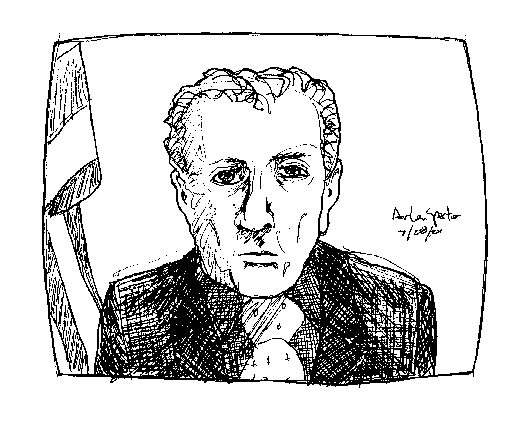 "I like to draw for fun, to capture a moment, or to plan."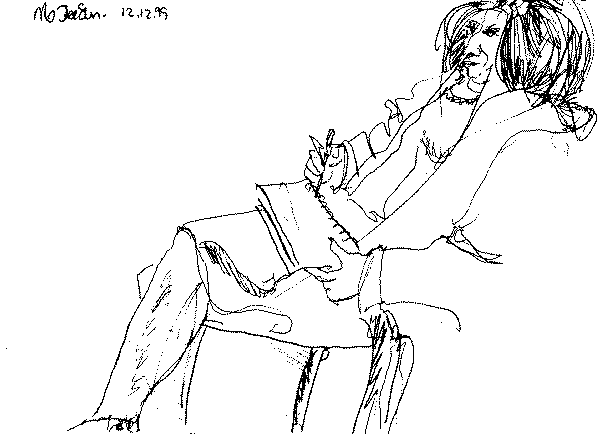 "In my philosophy of painting, design and drawing are as important as painterly technique. For example, to assemble the various images involved in Last Buffalo Herd, I first plan the entire composition, then sketch individual components. Often, I use the computer to scan and manipulate my initial sketches. Then I arrange elements, print, redraw and rescan until satisfied with the composite drawing. As in Pintura, color arrangements are added in layers under the black and white drawing to attain a digital study which is used both as a source to enlarge the cartoon of the main painting, and as a guide to color selection while painting. Sometimes a virtual 3-D environment is created as a 'set' for a painting. This effect may be seen in the studies for Cleomenes and Musashi.
Collectors may admire these digital studies for their eclectic qualities. A short text explaining the narrative background of each painting is included with the studies.
---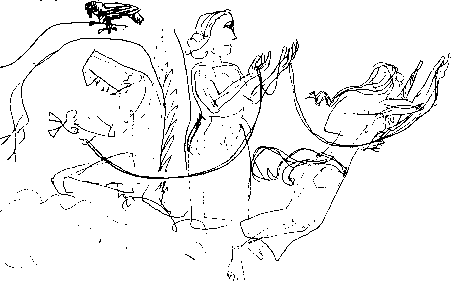 The fates spin the thread, measure it, and cut it. Sketch 1998 from Manship's 1939 sculpture Time & The Fates Of Man, a monumental sundial at Brookgreen Garden Museum of American Sculpture at Murrells Inlet on the South Carolina coast of the US.

3GRACES a doodle that became a drawing that became a sculpture
---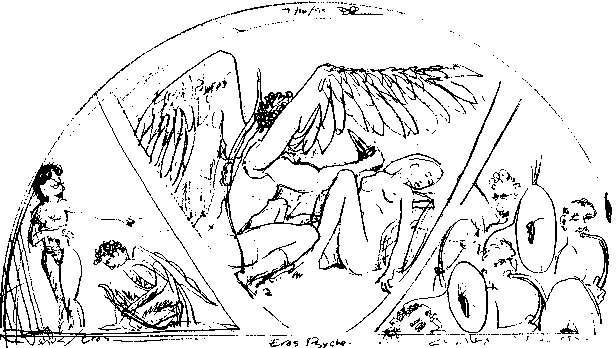 Aphrodite commands Eros to slay the too beautiful Psyche whose charms seduce him into challenging the gods at her side.
design for a future fresco
---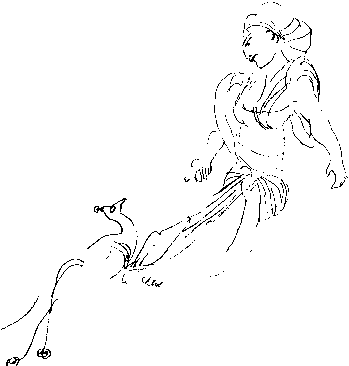 preparatory drawing for Martyr's Dream from Georges Clarin, French Orientalist
---
May 30, 1997 I suffered what doctors called an ischemic stroke. I saw it differently a few days later, slumped over my drawing table.
semi standard MRI self-portrait for No Big Heads group exhibit.